... wines that accompany jazz music
November 2017
Vintage 2017 young wines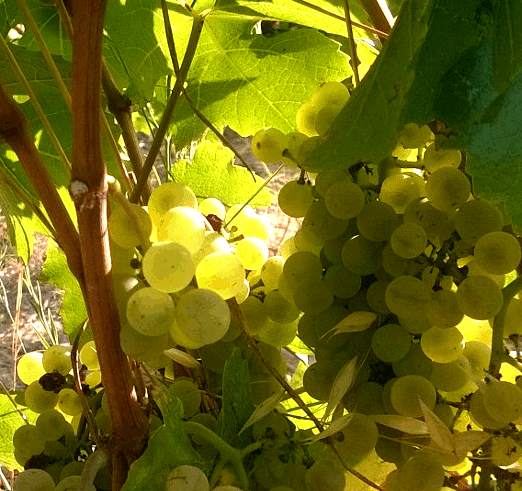 Harvest 2017 was early so young wines are already fermented.
Three white natural wines 2016 which have developed good in the bottles.
Some of the '17 wines are available in soft pouch tap pack. Try our nouveau light red Merlot-Savatiano 2017 and the off dry Savatiano - Chardonnay 2017
A flexible solution to get every where two botles much of fresh wine. The 1,5L pouch bags of white organic wine 2016 Savariano and of dry red Merlot-Savatiano and Merlot - Syrah are of surprising quality.
You can enjoy now Greek Organic Wine.
The term which -appart from the grape- refers to the certified organic vinification methods appears in our wines (since crop 2012), has replaced the previous term "wine from grapes of organic farming" as they now fullfil the EU organic winemaking standards.
All of our wines (after 2012) are labeled "Organic Wines"
and some are Natural wines & USDA organic wines
---
Local weather forcast in our vineyards by the National Observatory of Athens
Vintage #45
(1972-2017)
---
19 years of Organic Viticulture
(1998-2017)